We may be biased, but at LIFEAID, we really do have some of the best people on our team and Tamar is no exception. If you saw us at Wodapalooza in Miami earlier this year, she was the fearless leader behind that activation. While her role has (temporarily) shifted due to events being cancelled in 2020, she's ready to bring you memorable LIFEAID experiences in 2021 and beyond.
What brought you to LIFEAID and describe your role with the team. I first heard of LIFEAID through a friend of mine who was a yoga instructor at the time and also worked in the marketing world. She was hooked on a drink called FITAID, that she swore helped her achy muscles, so I gave it a try and was hooked.
I had graduated college with a double major in Political Science and Communications and had worked for an attorney, took my LSATS and realized that that wasn't the route I wanted to take. Everything happens for a reason because as I made the big decision not to attend law school that same week that very friend that hooked me onto FITAID saw a job posting looking for a part time brand ambassador... and the rest was history.
I graduated from part time brand ambassador to running all the National Events for LIFEAID.
What has been the biggest thing you've learned from your time on the team so far?
I may or may not get in trouble for this one.. but how does the saying go "It's better to beg for forgiveness than to ask for permission."  Obviously everything within reason, but if I have a good idea I've learned to trust my gut and go for it because it ends up being a good one.
If you can only choose one, what would you say your favorite event/memory has been so far?
This one is tough, there are SO many fond memories with the LIFEAID team. The retreats may be some of the best memories I'll ever have, there's just something about being in a secluded area with all of your colleagues that will really just stay with you. "The first rule of LIFEAID retreats: you don't talk about the retreats" lol
Another great memory I had was executing my first national event, which happened to be in Miami. I'd never been to the event, nor Miami so I had no clue what to expect. The event itself was a great memory, but working with the team behind the scenes was by far the best. Everyone offered their advice, the do's and don'ts, their expertise and if it hadn't been for everyone who helped me plan, it truly wouldn't have been as successful as it was.
How has your role shifted in 2020 and what is one skill you learned that you're grateful for?
2020 was quite a strange year, to say the least. My role shifted drastically, in the sense that all the events that we had planned and were excited for got cancelled but this is the beauty of marketing; things are never set in stone, and you just have to roll with the punches. Because of 2020 I was able to learn a little about almost every position within the company, and with that my ability to adapt very quickly.
What is your favorite LIFEAID product and why?
FOCUSAID is by far my favorite product. I am a huge yerba mate fan and would drink the tea all the time so finding out that I could drink Yerba Mate AND get vitamins at the same time was a huge win.
Outside of work, you play in a Mariachi band. How long have you been doing that and what is your motivation?
My mom enrolled me in my first mariachi class when I was 9 years old, and since then I haven't looked back. Playing the violin at such a young age, you don't realize what you really learn (besides the music). I've learned patience, camaraderie, discipline, strength, but most of all being passionate about something.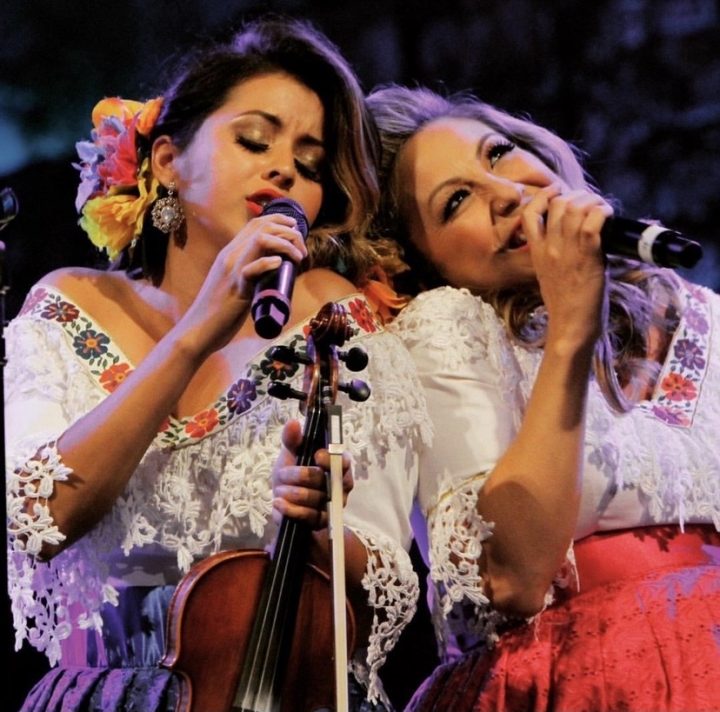 What do you love most about music?
I love that you can express every and any feeling through music, whether im playing some og rap to heavy metal there is something in the music that eases whatever feeling i'm feeling. When it comes to playing mariachi it's the same. It's an outlet to express things that can't be said.
The people want to know about your adorable cats. Tell us about them.
I have the best fur-babies in the world. I have 2 black cats; oldest is named Ledo (pronounced LEE-DO) and the youngest is Nicolas Cage. They have the polar opposite personalities, the older being the chubby, sweet gentle cuddler and the youngest being the biggest trouble maker digging up my plants, chewing on all his toys, and eating anything he can find. I adopted them on accident, but realized no one ever comes into your life by accident.