If you are a gym owner or a CrossFit Affiliate and you carry LIFEAID Products there is a great chance that you've had the pleasure of meeting one of our fantastic reps!
Our team is excited to get to know you better and they wanted to share a bit about themselves and the journey that led them to LIFEAID! 
LIFEAID Sales Team Member: Ashlee Knotts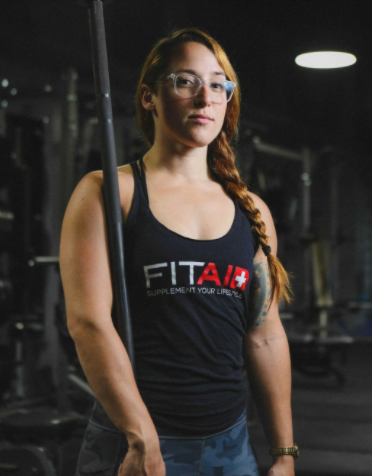 Hello LIFEAID Fam! My name is Ashlee Knotts, and I am your Sporty Sales Rep for the East Coast! My favorite workouts include anything with a barbell and box jumps, with a dash of functional mobility to keep the body feeling JUICY. I initially joined CrossFit to keep up with my fitness, but when I moved to Tampa, Florida, in March 2021 and joined CrossFit Big Guava, I was electrified with how strong the women are. It inspired me to get as beefy as possible. When I started doing two-a-days, like everyone does when they get the CrossFit bug, the only thing that would get me through was a cold can of FITAID RX. It drew me to work for the company because I have a nutrition background, and the quality of ingredients FITAID uses is undefeated. I competed in my first COED Competition that same year and placed 3rd. FITAID helped me get there. This is why I couldn't be prouder to be part of the LIFEAID Crew so that I can help athletes from all levels feel supported, too!
LIFEAID Sales Team Member: Jake Sosna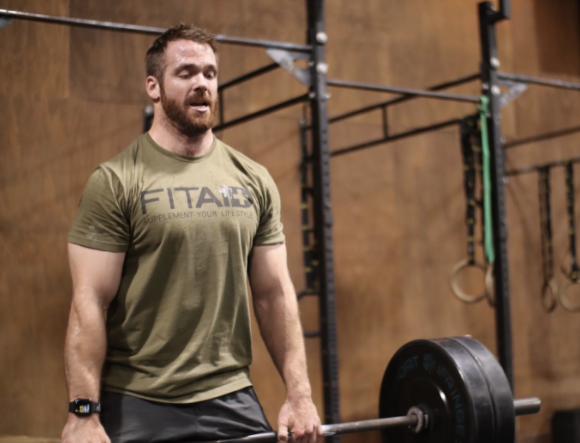 Hey Team! My name is Jake Sosna and I am your Sporty Sales Rep for the Central United States. I'm based out of Austin, Texas! My favorite CrossFit workout is DT which is 5 rounds for time of 12 Deadlifts, 9 Hang Power Cleans, and 6 Push Jerks at 155 pounds! I also enjoy anything involving the Assault or Echo Bike, I love tackling workouts that others hate! I first joined CrossFit after becoming bored with a normal gym routine. I needed to shake things up and make fitness fun again and CrossFit was the perfect solution. The OG FitAid Citrus Medley has always been and is still my favorite LIFEAID product. I was a 5 time All-American Swimmer in high school and injuries derailed my college career, but LIFEAID has provided me the opportunity to continue to impact lives through health and fitness. I could not be more proud to be part of the great culture that is LIFEAID!
LIFEAID Sales Team Member: Emma Baumert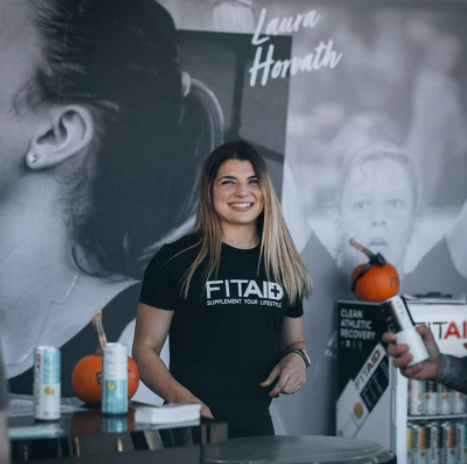 Hey Team! My name is Emma Baumert and I am your Sporty Sales Rep for the Pacific Northwest! Sports continue to be a passion of mine as I compete in CrossFit, Weightlifting, and with Team USA Skeleton. Since I live in Portland, OR, you can find me taking my fitness outdoors to explore from the mountains to the ocean. When I walked into a CrossFit box in 2019, I had my first taste of FITAID Citrus Medley after doing the workout 'Grace' 30 Clean and Jerks for time. I was in love at first sip. Each gym I have the opportunity to visit has a unique culture and I am grateful to experience so many communities. I am proud to be part of this team and contribute to the vision of LIFEAID!
LIFEAID Sales Team Member: Karly Wilson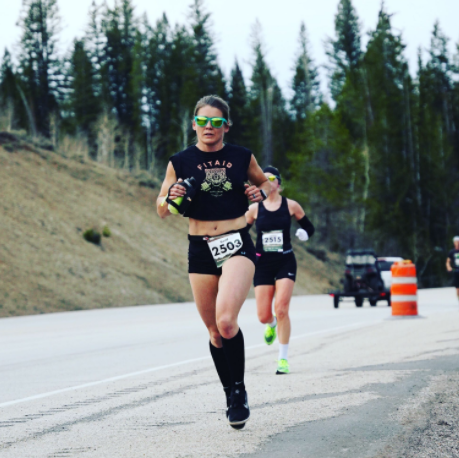 Hello! My name is Karly Wilson, and I'm your Regional Sales Manager of the West at LIFEAID Beverage company. My husband and I owned a CrossFit gym in Westminster, Colorado, for 9 years, and we were introduced to FITAID during one of our first Open workouts. I have run over 110 marathons, and I will be competing in the World Marathons, 7 marathons, 7 continents, 7 days. My favorite LIFEAID product would be FITAIDRX zero. It's literally the best tasting drink after a long run. LIFEAID has given me so many opportunities and has allowed me to continue with my passion for coaching and running. #wearelifeaid
Our LIFEAID Sales Team very much looks forward to partnering with you and your community!