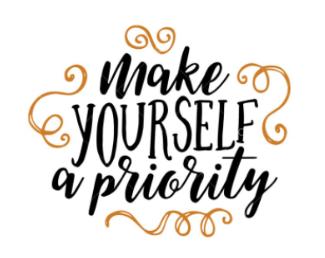 Self-Care in the Workplace: Why It's Important from Sentry Health
This episode of the For Your Benefit podcast from Sentry Health is all about self-care in the workplace - what it means, how to practice it, and how the last few years have altered our perspectives on how to take care of ourselves. Renowned author Jason Lauritsen explains how self-care cultivates human potential at work and improves peoples' lives.


Self-Care Isn't Just Good For You—It's Also Good For Your Productivity
John Hall, strategic advisor for growth marketing agency Relevance, has helped thousands of organizations become more successful. He explains that self-care is not a selfish luxury, but rather a necessary practice that gives you the energy to pursue the things that really matter.


"Almost everything will work again if you unplug it for a few minutes, including you."
- Anne Lamott


How Self-Care Became So Much Work
It is clear that self-care is essential, but how do we actually practice this? It turns out, self-care can take on a lot of different forms. Dive into the Harvard Business Review's analysis of the $11 Billion dollar self-care industry, including meditation apps, Fitbits, and goat yoga.


The Daily Stoic - 366 Meditations on Wisdom, Perseverance, and the Art of Living
An instant Wall Street Journal Bestseller, Ryan Holiday brings us The Daily Stoic - a book of daily insights and exercises inspired by ancient philosophers and modern research. After a year of following these teachings, you will find the serenity, self-knowledge, and resilience you need to live well.