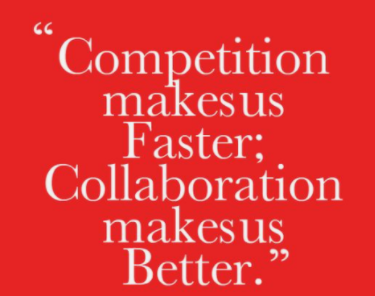 Working with Colleagues: Should You Collaborate or Compete? - HBR IdeaCast Episode 848
Randall Peterson, founding director of the Leadership Institute at London Business School, has been investigating coworker dynamics for years. Through his recent analyses of workplace collaboration, he has gathered that "the idea of head-to-head competition for advancement has gone out of style in favor of a more cooperative ideal". Although this is true, different strategies for collaboration are better for certain projects. Read on to learn more about different strategies for effective collaboration.


Collaborate Smarter, Not Harder - MIT Sloan
Collaboration allows for input from individuals with different perspectives and skills, meaning that the final product will be better than if they were completed alone. But what about the efficiency of our collaboration? Read this article from the faculty at MIT Sloan to learn techniques that can reduce the costs of collaboration and increase its rewards.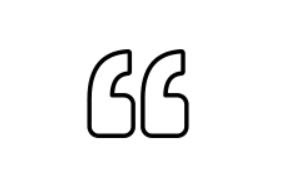 "Talent wins games, but teamwork and intelligence win championships."
- Michael Jordan


4 Ways Collaboration Has Fundamentally Changed - Diane Chalef (Forbes)
Diane Chalef, former Google Workspace Lead and Forbes writer, gives us her insight in this article about the enormous shifts in how workplace collaboration takes place. "Cooperation was usually thought of as keeping everyone in their own swim lane and getting buy-in or approvals across teams and departments at the right time. But collaboration is now about combining swim lanes". Read on to learn how collaboration has fundamentally changed and how organizations are using it to accelerate innovation.


The Coaching Habit: Say Less, Ask More & Change the Way You Lead Forever - Michael Bungay Stanier
Drawing on years of experience training more than 10,000 busy managers from around the globe in practical, everyday coaching skills, Bungay Stanier reveals how to unlock your peoples' potential. Read Stanier's seven essential coaching questions and learn how saying less and asking more could change your effectiveness as a manager.

FITAID Energy is Finally Here!
I could not be more thrilled to share our newest innovation, FITAID Energy. Naturally sweetened with 200mg of clean caffeine and available in four electric flavors, it has been a huge hit already. Make sure to try it today and let me know what you think over on Instagram!