Gina Hall | Jul 22, 2016, 11:28am PDT
Beverage startup LifeAID raised an undisclosed round of funding on Thursday to pump up its growth.
KarpReilly led the round and now maintains a significant minority position in the Santa Cruz company. The private equity firm has also backed food ventures such as Sprinkles, The Habit Burger and KeVita.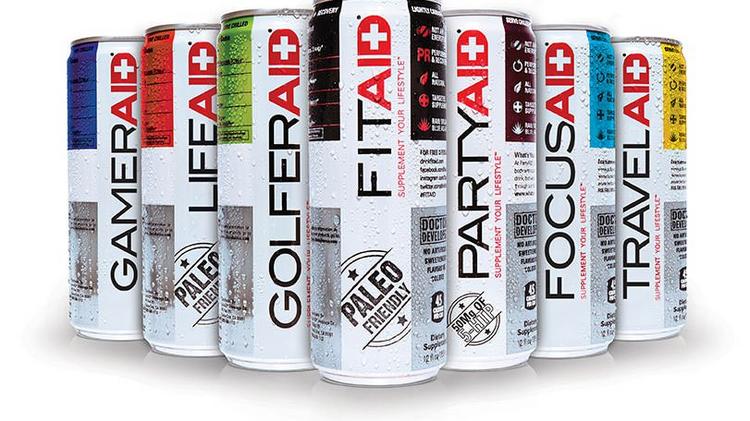 Santa Cruz fitness drink maker LifeAid has raised money from private equity firm KarpReilly.
CEO Orion Melehan and President Aaron Hinde co-founded LifeAID in 2012 after meeting each other at a CrossFit gym. The two partnered up to fill what they say was a gap in the market for premium, healthy and convenient nutritional products. They now sell five specially-formulated low-sugar, natural supplement beverages and a protein/carb food pouch, each designed to boost performance and speed recovery for fitness enthusiasts.
"We are building our brand to serve consumers with functional products that fit their lifestyle," Melehan said in a press release. "There is a momentous shift happening in the beverage market. Consumers are waking up to what they are putting in their body, demanding alternatives to traditional sports drinks, energy drinks and sodas."
The company sells its beverages at more than 7,000 domestic outlets and in more than 22 countries. A prime target is non-traditional retail outlets such as golf courses and CrossFit gyms. But it also sells in The Vitamin Shoppe, H.E.B and atWhole Foods.
The company said it will use the new funds to add to its sales and marketing teams and support the company's footprint at conventional retailers.