Whether you've walked into your first CrossFit box this week or you're a fellow veteran and full on addicted CrossFitter, we can all agree that watching powerhouse athletes dominate on the floor at Wodapalooza is a mind blowing experience. FitAid has been following the trajectory of up and coming elite athlete, Meg O'Donnell! Prepping for such an intensive four day event can be pretty daunting but O'Donnell breaks it down for us – from how she prepared her workouts to how she felt when she got her invitation to Miami's Wodapalooza Competition. Check out our interview below: 
FitAid: How have you been preparing for your appearance at Wodapalooza?
O'Donnell:
I have some hefty goals. So I've been going through Phase 1 of my "Open" prep. Which has heavy lifting, monostructurals and "fun" conditioning pieces. Otherwise, just trying to stay healthy and well fed. I'm pretty excited to compete at WZA. This will be my first time!!
FitAid: Did the cancellation of Wodapalooza last year have an impact on your performance or your experience as an athlete this past year?
O'Donnell:
I was sad to see that WZA had to cancel. I had not planned to compete there last year, so the cancellation didn't affect my training. But I think it was a smart move with everything that was going on. Plus it helps to make this year EVEN more special. Especially with it being the 10th anniversary.
FitAid: How did you feel when you got the invite to this year's WZA?
O'Donnell:
Getting the invite this year was a VERY pleasant surprise! I am beyond excited to get the chance to compete at such an iconic event! Not a terrible thing to get a little vacay into the heat during this time as well.
FitAid: What workouts are you hoping to see at this year's Wodapalooza?
O'Donnell:
I always LOVE a good chipper and ladders. I've been looking at all the posts from Instagram. There are a LOT of fun workouts that WZA could bring back! Hopefully it'll be something heavy and fun at the same time! Rope climbs and sandbags and a heavy barbell sound like "fun"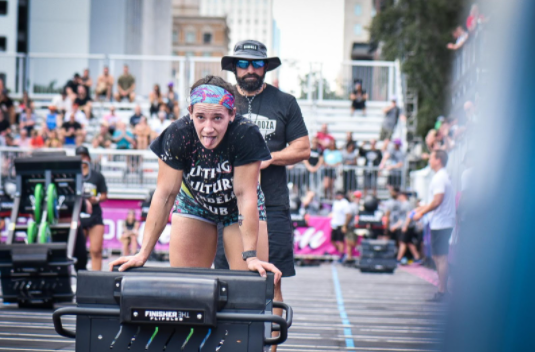 FitAid: What advice do you have for other up and coming athletes looking to make it to Sanctionals?
O'Donnell:
I've been competing for about 10 years now. My advice for the up and coming athletes is to believe and Keep training! You CAN do it! I started out just wanting to be a more healthy and fit human. That took a small step up to make Santionals.  It took me a few years, but after making Regionals/Sanctionals/Semi-finals; I set my sights on the Games. Haven't made it there yet, but I'm still trying and doing well. Been getting better every year! Maybe, THIS year will be the year! Either way, competing has been a very fun time! I have made more than a few friends along the way.
Don't forget to check out Meg's socials (@meg_breezy_ox9) for more behind the scenes WZA action! And tag us on Instagram if YOU were at WZA this year! @fitaid 
A big shout out to Tiffany Ammerman for grabbing this content. You can check out more of her articles, along with her photos at the link below:
https://www.lifeaidbevco.com/blog/author/tiffany-ammerman/