Today kicked off Day 2 of the 2019 Reebok CrossFit Games.

For the individual men & women, the following three events narrowed the field further from 50 to just 20 athletes in Madison, Wisconsin: 

Teens & Masters competition began with a bang by putting their engines to the test during these three endurance events: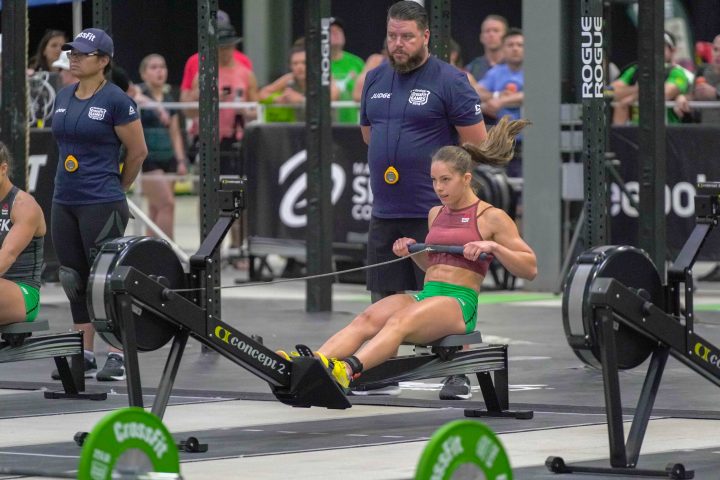 (Teen athlete Emma Lawson on the rower)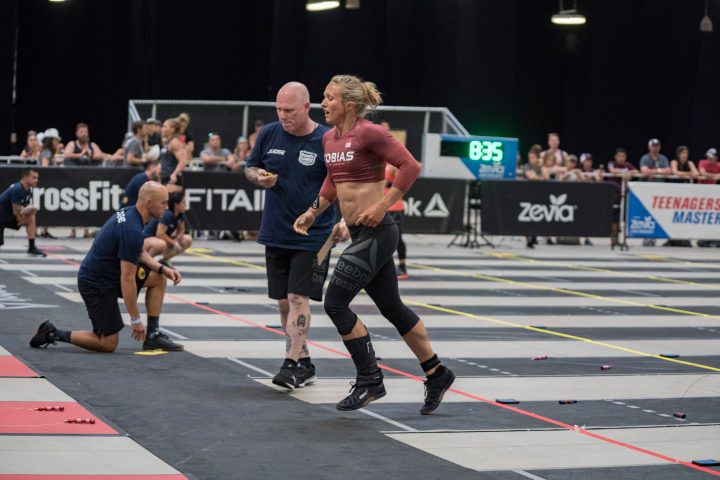 (Master's athlete Anna Tobias crossing the finish line)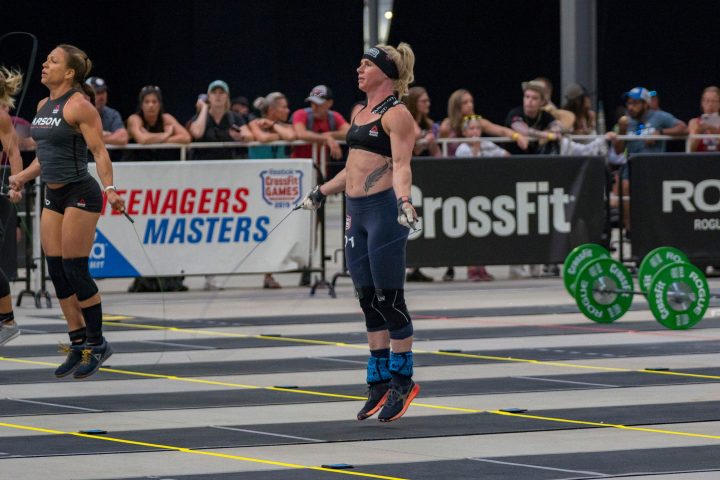 (Master's athlete Deana Posey on the jump rope)
TEAMS
The Teams were the first to complete the Ruck Run this morning, where JST Compete opened up an early lead that only grew, clinching the event win and earning them 10
th
place overall. 
While Mayhem Freedom still sits at the top of the Leaderboard after a second full day of competition.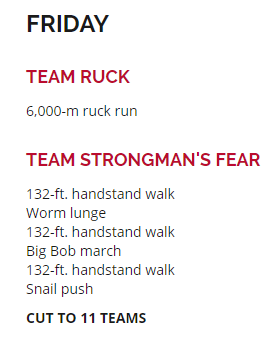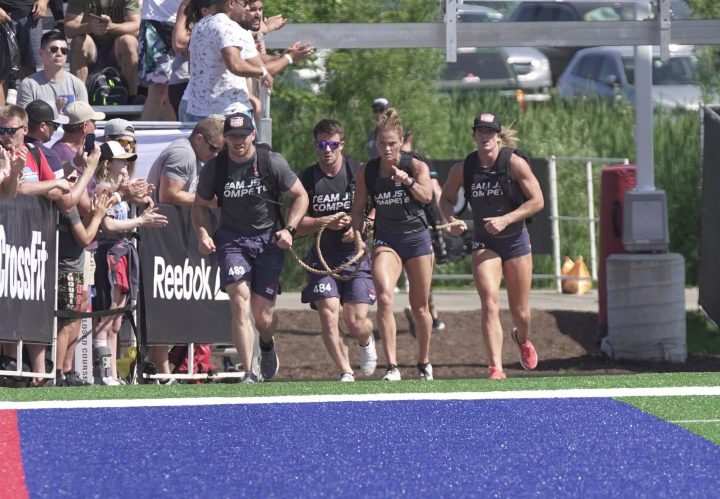 INDIVIDUALS
In Individual competition, Lukas Holgberg locked down the event win for the Ruck Run in Event 2 for the Men with a time of 24:00 even. James Newbury took 2
nd
. After accidentally dropping one of his weighted bags on the Ruck Run, 3-time champ Mat Fraser (who finished 6th) was assessed a 60-second penalty which pushed him further down the Leaderboard.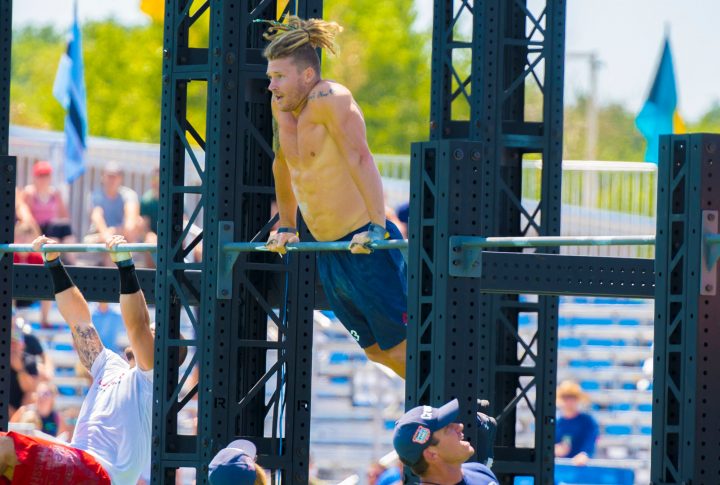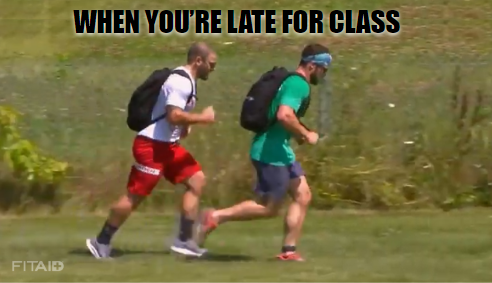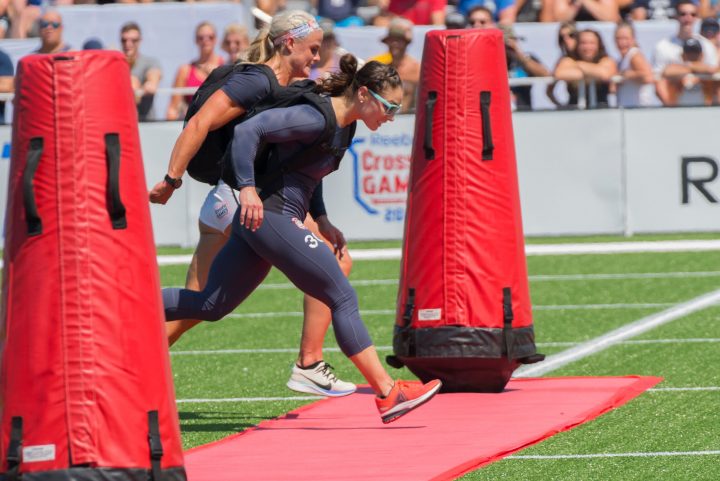 For the women, it was a photo finish between Bethany Shadburne and Sara Sigmundsdóttir (pictured above) as they sprinted to get top-10 spots in the Ruck Run event.
Emily Rolfe and Games veteran Noah Ohlsen both took their first-ever event wins at the Games in nail-biting final moments of events where they finished
just
ahead of defending champs Tia Clair-Toomey and Mat Fraser.
If you blinked, you may have missed the sub-2:00 Individual Event 2 of the day, the "Sprint Couplet," which ended with a lot of finish-line belly flops as athletes collapsed after their final sled push. 
Amanda Barnhardt took an impressive event win for the women.
During the final event of the day, the benchmark workout "Mary," Kari Pearce put some serious pressure on the competition after a run-away event win, completing strict handstand push-ups by
choice
and unbroken pull-ups.
Pearce's 695 reps in 20:00 measures out to 1.72 reps per second!
Now let's take a look at the overall Leaderboard:
In a rare occurrence, all of the Dottirs (other than 10
th
-place Annie Thorisdottir) are sitting outside of the top 10 after Day 2, with Thuri Helgadottir in 11
th
, Katrin Davidsdottir in 15
th
, and Sara Sigmundsdóttir barely sitting above the cut line in 20
th
.
After his Event 1 time penalty, Mat Fraser currently holds the 2
nd
place spot overall. Jacob Heppner is in 3
rd
.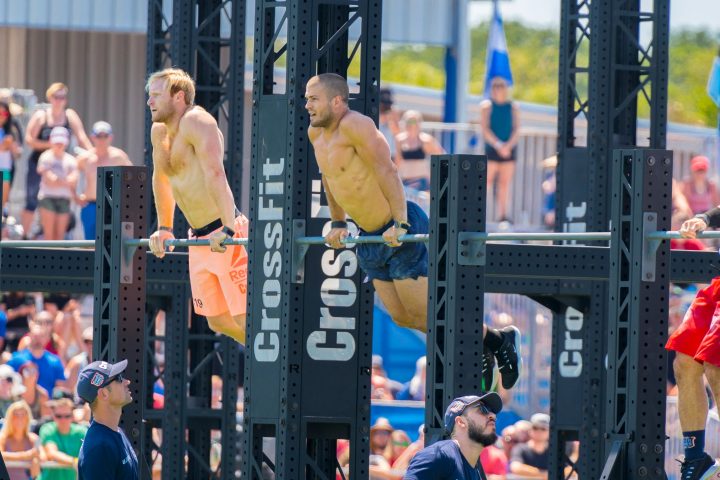 Fan favorite, Ben Smith unfortunately will not advance in the competition as his wildcard ride comes to an end. After 6 events and some top finishes, the 11-time Games veteran will finish 28
th
overall.
With nearly a decade separating them, only six places stand between 18-year old Haley Adams who sits in 9
th and
 37-year-old 
Games veteran Sam Briggs who is in 15
th place
overall.
Kari Pearce, who is currently in 2
nd place
 overall and Kristin Holte (in 3
rd
), will be trying to fight to stay in the top-3 with Toomey as we head into Day 3 of competition.
After today's events, Noah Ohlsen and Tia Toomey will wear the white Leader jersey as we head into the weekend. But we're pretty sure Mat Fraser will have something to say about that.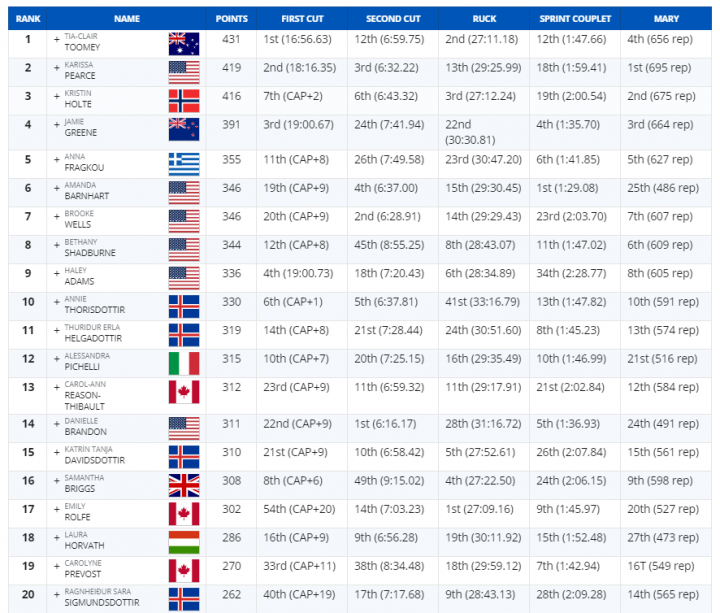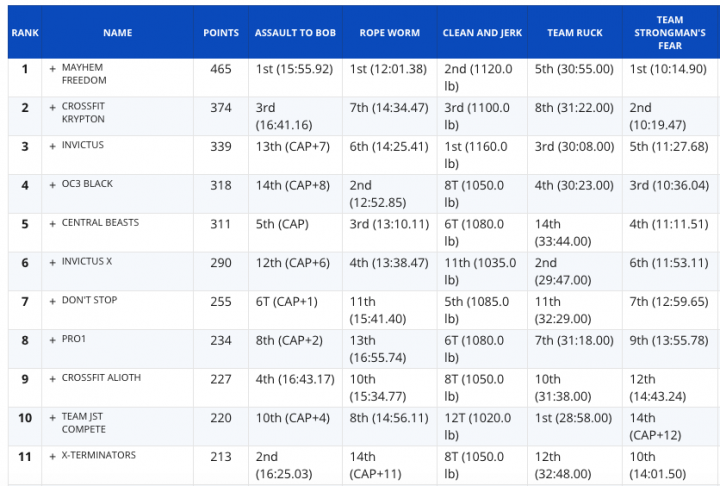 CONCLUSION
Overall, an exciting Day 2 saw a lot of torn hands, epic wins and Leaderboard upsets. 
We're excited to see what the final two days of event competition have in store for us this weekend. 
Good luck to all the remaining top-20 individual athletes, Teams, Teens & Masters!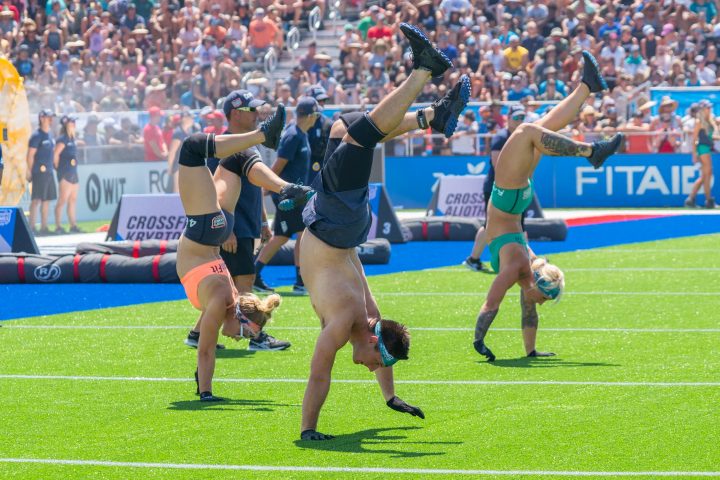 *Please note: All final stats and Leaderboards are based on current standings, may be subject to change.
---
> > > Live well.