---
In honor of Earth Day, we sat down for a quick Q&A with Theza, the Director of Operations at LIFEAID Beverage Co., to discover what environmentally friendly practices are used by the local Santa Cruz company.
Q: How long have you worked for LIFEAID, and what is your role?
A: I'm Theza. I have been with the company since 2012, and am currently the Director or Operations; though, I also work in Research & Development and love my job(s).
Q: Why are all LIFEAID blends produced in cans (instead of glass or plastic)?
A: Plastic can only be recycled a couple of times before it deteriorates and is no longer usable, then it hits the landfill or enters the soil in the form of pollutive microplastics. While both glass and aluminum are much more earth-friendly due to being infinitely recyclable, aluminum is lightweight yet strong, as well as being light-proof to help keep our products tasting fresh.
Q: What's the production process for an aluminum LIFEAID can?
A: Here's a short video of the can production process: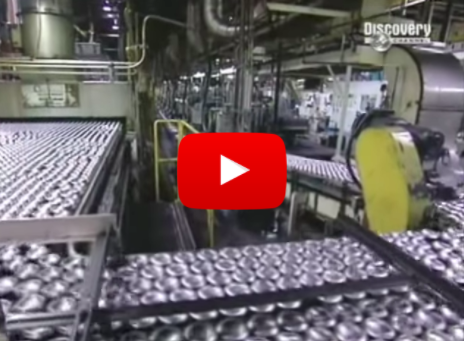 Q: What is the impact of cans and how can consumers help reduce protect our environment?
A: Americans throw away more than $700 million worth of aluminum cans every year, and only 55% of aluminum cans are recycled. Plus, only 11 states have a recycling program. Please encourage yourself and others to use the recycling bin versus a garbage can, whether at home or out in public.
Q: What's one fun aspect of your job that most people don't know about?
A:  The fact that I get to help create the flavors of all of our products. Fun super-nerd fact: I love seeing what my palate tastes and how it's translated into chemistry formulas. Adjective words like sweet, punchy and tangy all have an actual chemical reaction by which they are created. 
Q: What do you love most about working for an eco-conscious company like LIFEAID?
A:  As a start up, all of us were from different industries not related to manufacturing or beverages/dietary supplements. I think this is also what makes us great! Each of us at LIFEAID is constantly learning and sharing with each other based on our past experiences and education beyond just the beverage industry.
Please remember to reduce, reuse, recycle and stay healthy, everyone!
---
> > > Stay well.