---
Self-care looks different for everyone. Some love to binge shows on Netflix and have a little online retail therapy. While others prefer to make art or go for a run. While there is definitely nothing wrong with buying a tie-dye sweatshirt off Etsy, it's always nice to try out different restorative methods. So, whether you're a self-care guru or just beginning your journey, check out these regenerative & intentional practices below that'll have you back to your best reenergized self.
1.) Practice Self-Compassion:
This one I think we can all benefit from, momma or not. One of the easiest ways to turn your perspective toward self-compassion is to replace yourself with a loved one or a small child during your inner dialogue. Would you tell your child to work harder instead of going to bed when their body is telling them they are tired? Openly criticize your parents for not providing dinners made from scratch each night? Would you criticize your best friend's body in that swimsuit? In order to stop self-criticism and to turn our empathy inward, soften your tone while you're speaking to yourself. It's time to be more gentle and allow more compassion with ourselves.
2.) Acknowledging Our Bodies:
We all know that eating healthy and drinking water is great for our bodies but sometimes all our body is craving is some acknowledgement from us. Rarely we tune into ourselves and ask what we need since we are usually tending to the needs of others. Sometimes it wants us to stretch, grab a quick walk through the park, sit in the sun and get some vitamin D or even just have a good, long chat with a friend. Don't forget to tune in and do a full body scan from time to time. You'll be surprised how your body holds onto stress and how it can manifest itself in your life. We might be tensing our shoulders and not even realize it. While the littles are napping, get in a quick savasana (corpse pose) and do a head to toe body scan and remind yourself that it's
okay to have needs and to address them.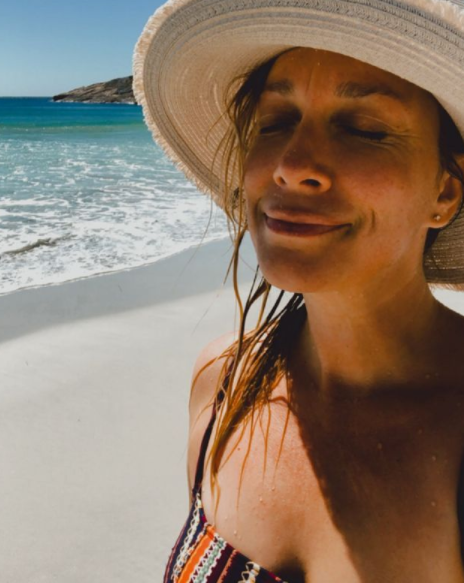 3.) Ask For Help:
It may sound simple enough, but frequently as moms we feel that we need to be the ultimate caregivers and often neglect to accept help or even ask for it when we're spread too thin. Not only should we normalize asking for help but we should prioritize it! It's completely okay to reach out to your partner, friends, family member, support circle, etc if you need a helping hand. Not only do we benefit from receiving help but so do the people we most care about as they receive our most grounded and restored versions of ourselves once we've had time to regroup.

I hope you have the time and intention to journey inward during this time in your
life and see what you find. Oftentimes, all we need to do is to answer the signals our body has been sending us in order to find personal growth, peace and grounding. Don't forget that it is completely acceptable to reach out and ask your support circle for advice, help or even for a Zoom date. So, whether it's a good ole' Netflix binge or getting in some restorative yoga, don't forget to carve out some moments for yourself this year, momma.
All photos courtesy
of
@magpie_wild
---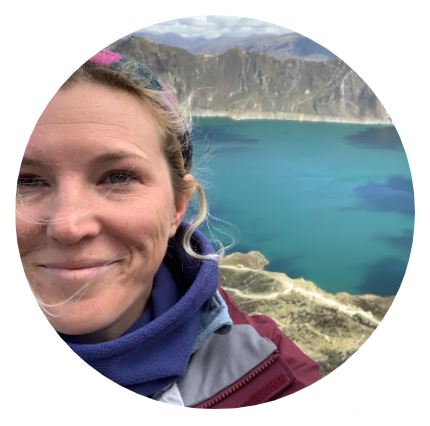 About the Author:
Georgia native
Tiffany Ammerman
is the thru-hiker and CrossFitter behind the travel blog
The Goodish Traveler
. She spends the majority of her time traveling, eating sushi and searching for hiking trails. When she's not blogging, Ammerman can be found training at CrossFit LaGrange and teaching art to kids.