Meet the

heroes behind the headsets

here at

LIFEAID Beverage Co.

, our rockstar 

Customer Success Team

(CST)! Together, they field hundreds of calls, emails and chats each week, all with a smile—helping our amazing customers with their accounts, orders, returns, exchanges, subscriptions and more. The faces you see here are largely responsible for the happy campers who post rave reviews of our LIFEAID products and services.
Buckle up, it's time to get to know your 
LIFEAID
Customer Success Team: 
Jadé, Flory, Destiny and Rosemary

. Here is a list of their absolute

favorite

things 

to help you make this your healthiest and happiest Valentine's Day yet. Enjoy!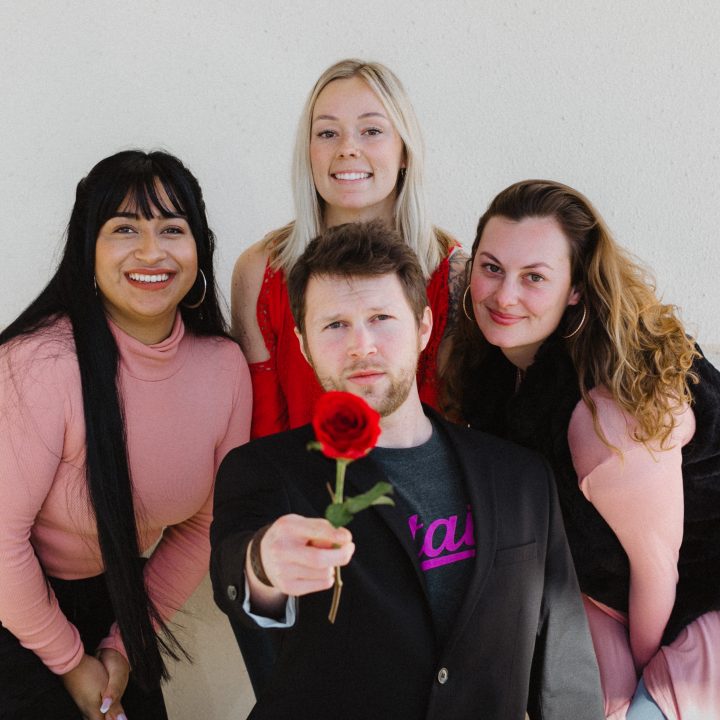 Pictured above, from left to right: Flor, Destiny, Rosemary, Jade—front row, channeling his inner Bachelor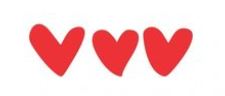 Jade (aka: Jadé)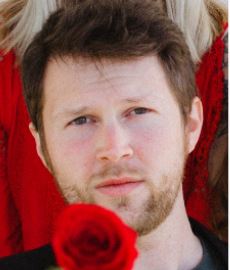 Favorite thing about Valentine's Day: I love rip-away clothing, safety words & aloe vera (just kidding) Favorite date: fort building, long conversations about Batman (100% serious) Favorite dinner: sushi Favorite music: the smooth stylings of Seal Favorite LIFEAID product: PARTYAID ... or should I say, "PartyJadè" Favorite thing about myself: my opposable thumbs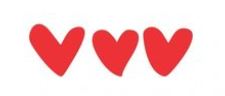 Destiny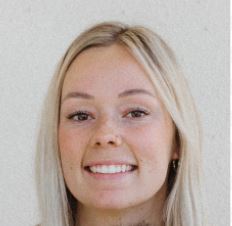 Favorite Valentine's Day gift: a massage | Favorite date: dinner, always! Favorite text to get from my Valentine: "I washed the dishes, babe" Favorite music: 50s/60s era Favorite condiment: hot sauce Favorite dance move: The Twist Favorite thing about your pet: That I could probably leave it alone for a week and it would be fine (it's a fish, I give him a new name every day) Favorite LIFEAID product: the new LIFEAID Hemp Blend Favorite thing about myself: my mind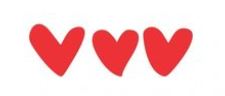 Flor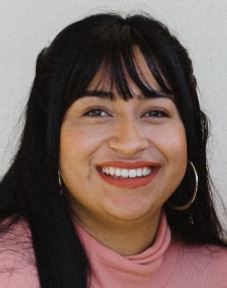 Favorite Valentine's Day gift: chocolate-dipped strawberries and flowers Favorite thing to make for your loved one(s): Sopes. I love cooking authentic Hispanic foods & spending time in the kitchen with my family. We have always connected through cooking—it creates happiness & laughter in our home. Favorite date: Getting ready for dinner and, of course, eating some great food! Favorite dessert: I scream, you scream, we all scream for ice cream! Favorite dance move: dancing and singing (I really enjoy singing in the car) Favorite LIFEAID product: All of them! Although I find myself drinking FOCUSAID most often Favorite thing about myself: my hair and nails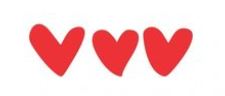 Rosemary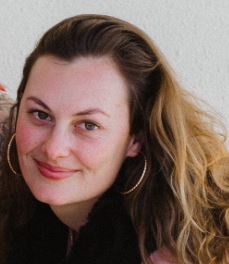 Favorite Valentine's Day gift: anything homemade Favorite Valentine's Day music: love songs by George Strait Favorite text to get from/send to your Valentine: "I love you" Favorite animal print: cheetah, baby! Favorite dessert: warm chocolate chip cookies Favorite quote: "And I knew exactly what to do. But in a much more real sense, I had no idea what to do." —Michael Scott Favorite scent: rain, my boyfriend's hoodies, and my 47,000 candles Favorite thing to Google: cute baby videos Favorite thing about myself: Is it weird if I say my feet? I also like my handwriting and my ability to fiercely love.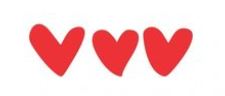 Sha

re the LIFEAID love

this February 14th!

At LIFEAID, we truly are passionate about helping others live their best, healthiest life. What better way to show someone you care about their health than with a case of
LIFEAID Vitality Blend
, great for helping to
reduce mild inflammation from everyday stress
while you 
thrive in life
.
O U R 

S P E C I A L

  G I F T 

J U S T

  F O R 

Y O U

: This Valentine's Day, enjoy 25% OFF all cases of LIFEAID Vitality Blend! Offer valid for

24 hours only

— shop this Friday (Feb. 14) to save some dough for your valentine! (Discount taken at checkout.)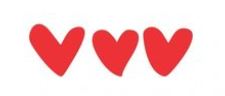 Wishing you & your loved ones a happy and healthy Valentine's Day! 

You are loved

. BE YOU.
—From your team at
LIFEAID Beverage Co. 
#ABetterWayToDrink
> > > Live well.