Summer is halfway over, and if you're anything like me - some days feel like Groundhog's Day. We've done the same thing day after day, and we are ready for a CHANGE UP! We asked the ladies in the Mother's of Fitness Facebook Group (come join us!) to share some of their favorite summer activities to do as a family. So whether your kids are 6 months or 16 years, here are some universal, fun ideas to do with your kids on these hot summer days!
Water, water, and more water!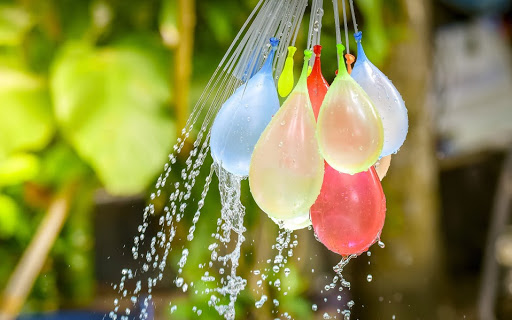 Photo courtesy of spy.com
Even if you don't have a pool or lake/beach nearby, there are still so many fun water activities that you can do! Here are some of our favorites:
Kiddie pools! An inflatable kiddie pool is a great way to cool down. Bonus points if you add in a kids basketball hoop or bring a water table into it!

Set up a sprinkler. Any other parents have some incredible memories as a kid running through the sprinklers? Get silly and grab an umbrella or rain boots, and have some fun while running in the water.

For the older kids - a homemade slip n slide! Tarps or plastic drop cloths work great, are super cheap, and incredibly easy to set up.

Find a splash pad in your neighborhood to visit.

Play with water balloons or water guns!
Get CREATIVE!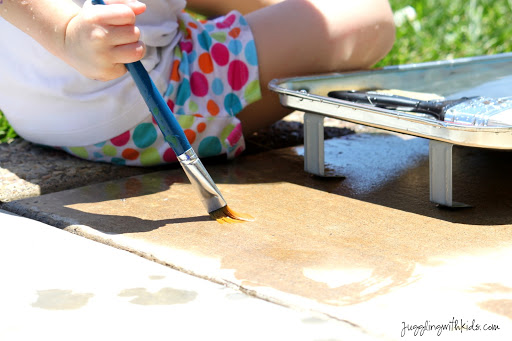 Photo courtesy of jugglingwithkids.com
Here are some great activities to spark the creativity in our kiddos:
Set up an art station! For older kids, set up a mini easel and let them paint/draw to their heart's desire! For younger kids/toddlers, a great option for "painting" is dipping a paint brush in water and painting on cement. This is one of those God-send CLEAN "messy fun"activities that really doesn't leave any mess at all!

Sidewalk chalk - perfect for all ages.

Art projects! These can vary a ton based on age - but things like making necklaces, paper mache, making a card for a grandparent or family member, making a collage, etc are all ideas to start with.

Depending on the age of your kids, bake or cook together! Kids LOVE being involved and helping to measure/pour when possible (and safe, of course).
Play Outside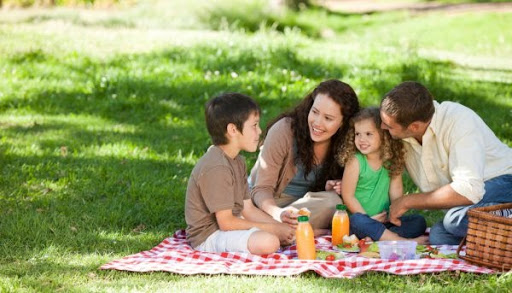 Photo courtesy of thefamilydinnerproject.org
One of the obvious favorites, get outside when the weather permits. Here were a ton of favorites listed in the group:
Go for a hike!

Visit a neighborhood pool or park.

Lawn games at home or at the park! Favorites included washers, flying kites, softball and kickball, cornhole, etc.

Visit a local zoo or farm.

Find local orchards where you can pick apples, peaches, etc.

Set up a scavenger hunt around the yard or neighborhood (this can be done indoors too on super hot days!).

Plant a garden together.

Have a picnic dinner during sunset.

Go fishing!
Other Fun Ideas…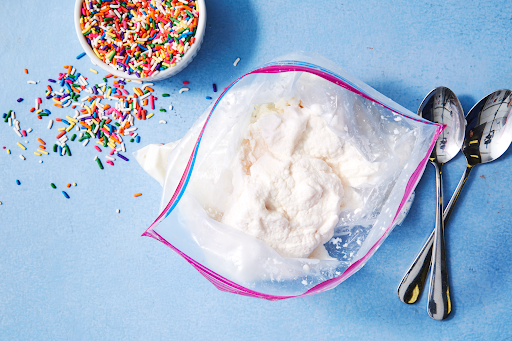 Photo courtesy of delish.com
Play tourist in your own city! Check out places you have never been before.

Make ice cream, popsicles, or smoothie bowls together.

Take a walk or ride bikes in a different neighborhood

Have a camp out (in the living room or backyard)

Visit a Farmer's Market and pick out fresh produce together.

Take a trip to a museum or aquarium.

Play hide and go seek.
What are some other favorites you would add to this list?
Molly Tilove @
mollyeledge