Things got a little

buttery

last night...
CrossFit's sweetheart
Rory (Ro) McKernan
joined
The Buttery Brothers
& well-known media team duo—
Heber (Heebs) Cannon & Marston (Mars) Sawyers
—Thursday evening for the Open Workout 19.2 LIVE Announcement. The trio anxiously huddled around the TV in the
FITAID
box, located at the office of
LIFEAID Beverage Co.
in the old Wrigley building on the west side of
Santa Cruz, California
.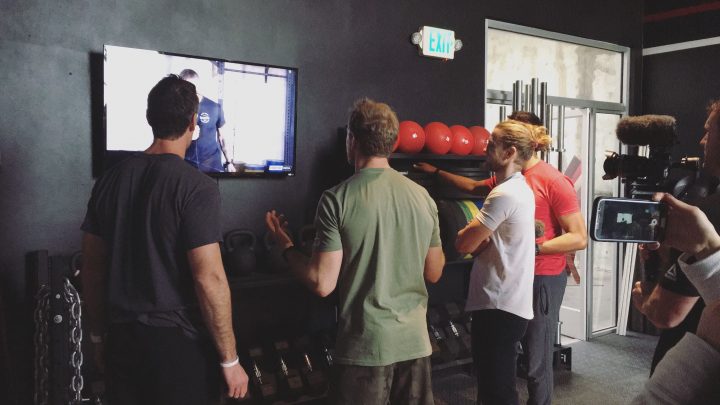 Everyone was eager to hear what the workout would entail as they tried to mentally prepare for the good old-fashioned head-to-head throwdown that lay ahead of them. Despite a slightly disjointed announcement broadcast from Australia, the group finally pieced together the details of the workout:
OPEN Workout 19.2 (Men's RX)

25 toes-to-bar 50 double-unders 15 squat cleans (135 lb.) 25 toes-to-bar 50 double-unders 13 squat cleans (185 lb.)

If you complete all of the above movements under 8 minutes, add 4 minutes to clock and proceed to next round. 25 toes-to-bar 50 double-unders 11 squat cleans (225 lb.)

If you complete the above round under 4 minutes, add an additional 4 minutes to clock and proceed to next round. 25 toes-to-bar 50 double-unders 9 squat cleans (275 lb.)

If you complete the above round under 4 minutes, add an additional 4 minutes to clock and proceed to final round. 25 toes-to-bar 50 double-unders 7 squat cleans (315 lb.)

Time cap: 20 minutes
Now armed with all the workout details, the athletes scattered like ants and started talking strategy as they warmed up in the FITAID box. They each methodically got their equipment all set up, carefully preparing for battle as they passed around a few light-hearted taunts. Trust us, this crew is accustomed to hyping each other up to compete.
The last time this trio competed was during the LIVE Announcement of Open Workout 18.5 in Iceland (in 2018), where Heber walked away with the win. Since then, plans for redemption have been spoken of in hushed tones by both Rory and Mars ...
"Daddy, let's go kick some

butt

," Rory's daughter said with an aggressive high-five for her dad just before the workout began.
3, 2, 1...Go!
True to form, Mars came out "hot" and was in the lead after Round 1. But a determined Rory and Heber weren't too far behind as they all started Round 2 ...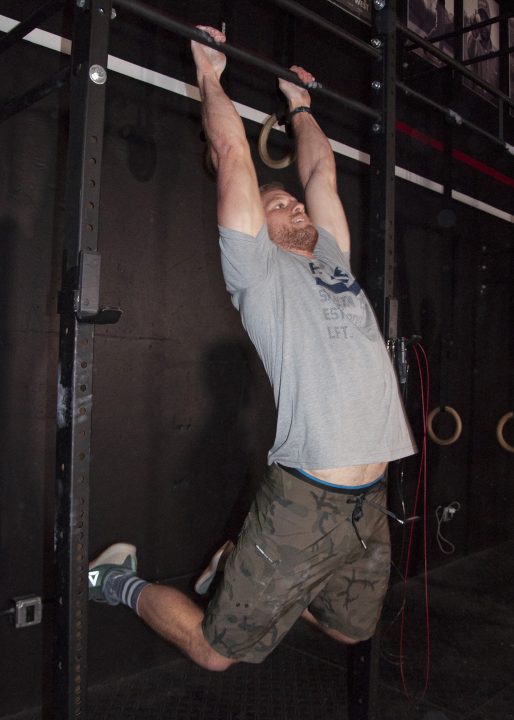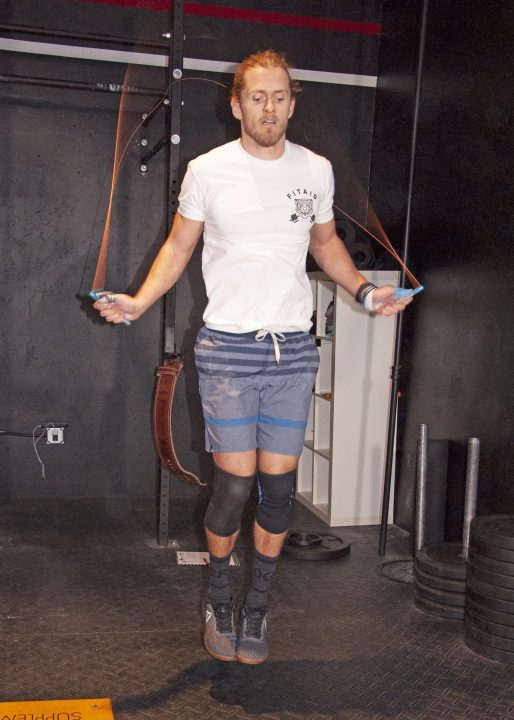 Amidst repeated shouts of "Go, Daddy, go!" from Heber's two little boys—Finley (2) and Maverick (4)—who cheered madly from the corner, Cannon managed to stand up his 11th squat clean at 185 lb., finishing just 2 reps shy of completing Round 2 within the 8-minute time cap.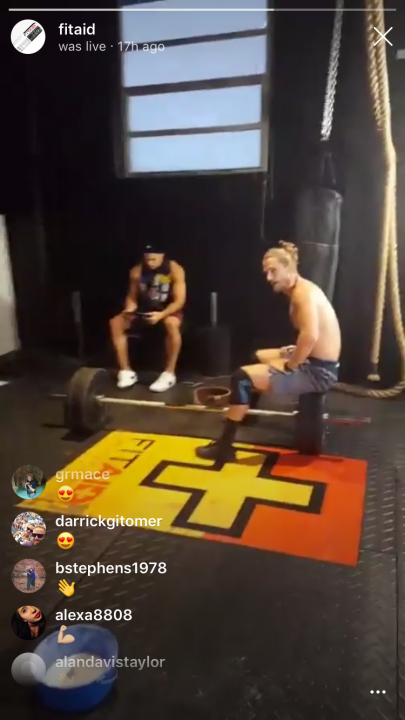 As Heber sat and attempted to make a buttery recovery, Rory and Mars were forced to forge ahead into Round 3 without the company of their lusciously long-locked companion.
Mars hopped back onto the pull-up bar first, while Rory strolled slowly over in an attempt to catch his breath. Quickly it became apparent just how winded both of the remaining athletes were after having sprinted to complete those final squat cleans in the previous round.
With every rep, the athletes took extended hunched-over breaks, often turning their toes-to-bar into painful singles.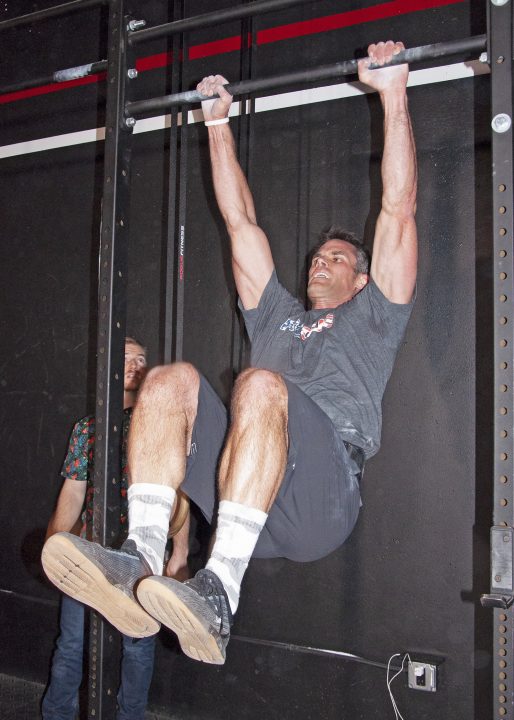 Ro & Mars continued chipping away at their remaining 25 toes-to-bar in Round 3. Mars finished his first and advanced to the 50 double-unders. Meanwhile, Rory remained on the pull-up bar.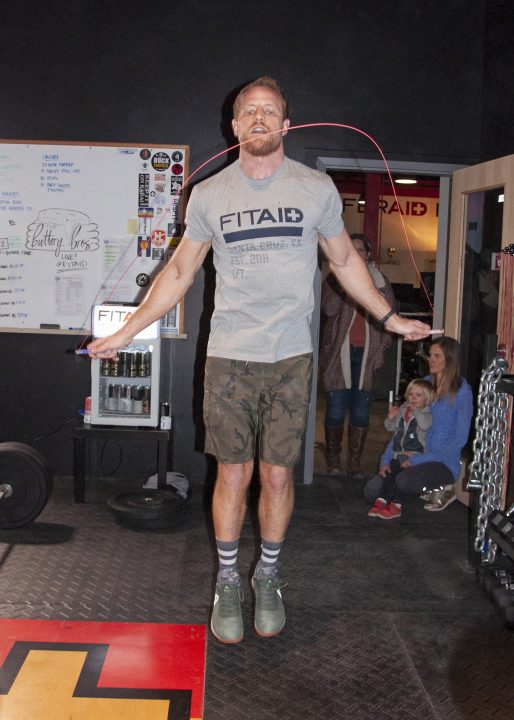 As the third round's 4-minute time cap approached, Mars managed to get to the barbell and power through 5 squat cleans at 275 lb., taking the overall win and bragging rights for 19.2! Rory advanced to the jump rope and completed a total of 12 double-unders in that third round, securing his second-place finish. With only 11 of the required 13 squat cleans under his weight belt prior to the 8-minute time cap of Round 2, a humbled Heber found himself in an unfamiliar last place compared to his previous first-place finish in their Icelandic battle for 18.5.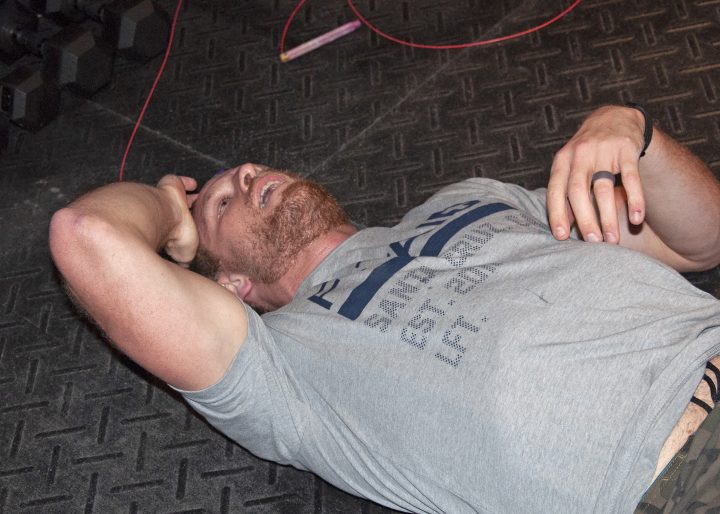 Great job, boys! It's been a long time since Rory found himself in the middle of a sandwich this 

buttery

:
OPEN 19.2 RESULTS
1. Marston Sawyers (258

.

pts.) 2. Rory McKernan (215

.

pts.) 3. Heber Cannon (176

.

pts.)
Even though none of these three buttery beasts completed the work requirement within the third round's 12-minute time cap (necessary to advance them into the final two rounds), all three of them are winners in our book. Just don't think for a second that they're gonna let Heber forget this one any time soon ...
Redemption was sweet for both Mars and Rory!
In case you missed the LIVE action, do not fear—you can still watch it over on the @FITAID Instagram page! (Just click on the Story, then select "Watch Live Video")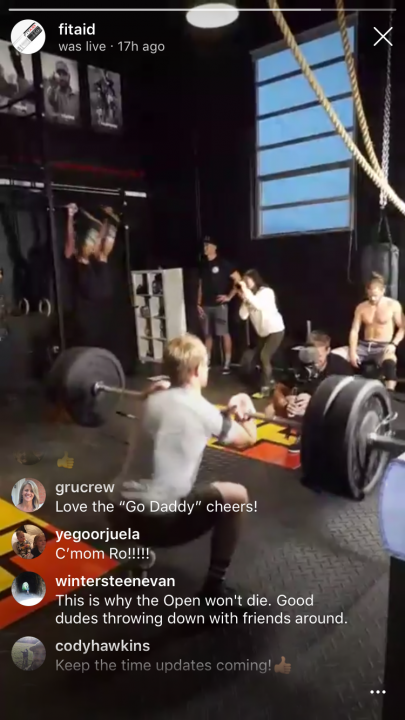 "When was the last time you had pancakes for dinner?" —The Buttery Bros.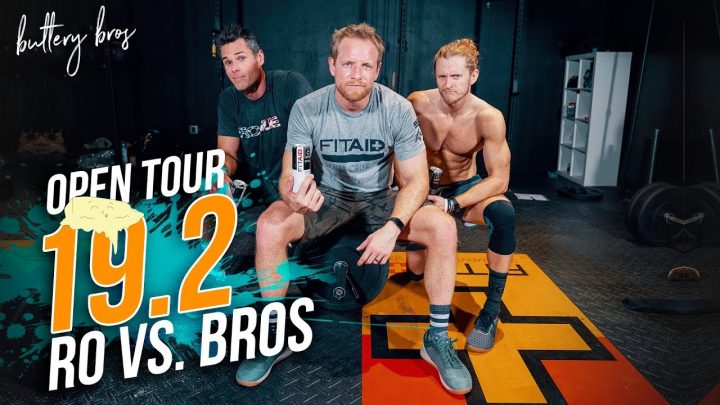 The team at FITAID wishes to sincerely

THANK

 Rory McKernan, The Buttery Bros. (Heber Cannon & Marston Sawyers), their crew and the entire CrossFit community for showing up and making this event possible.
It's the sound of our friends, family members and fellow athletes cheering us on, paired with our ongoing inner desire to dig deep and do our best—that's what makes CrossFit great. —LIFEAID staff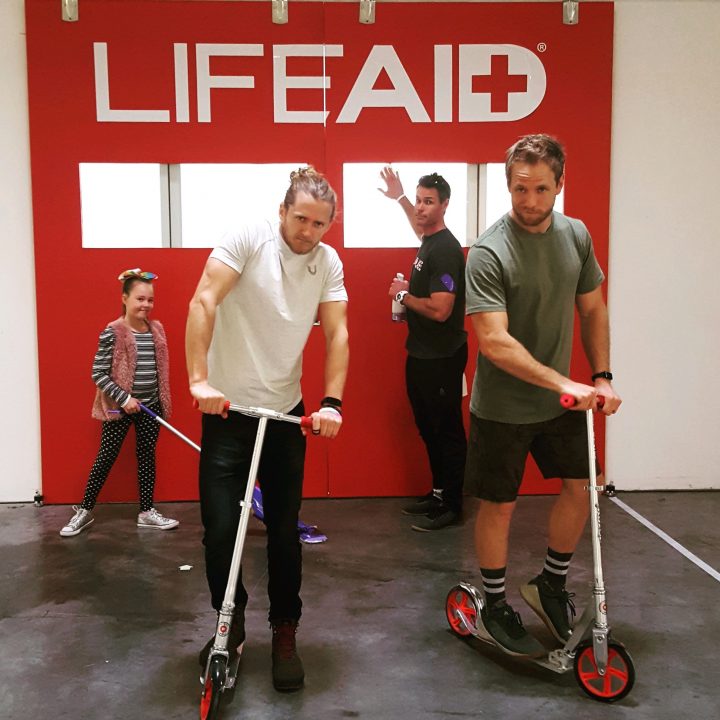 ---
> > > Live well.