One of the many valuable business lessons Orion and I learned in 2020 is that all the stress testing of a business cannot predict blackswan events. Businesses need to fortify their foundations by galvanizing their most loyal evangelists to survive these once in a lifetime events.
Even the finest omni-channel distribution strategy won't protect your business from the swift impact of a global pandemic shutting down the country.
This year's closures of gyms and health clubs took an enormous toll on our brand but what saved us is the very nature of how we launched LIFEAID Beverage Co. in the first place – a direct to consumer sales model we continued to nurture even after our retail sales outpaced our e-commerce. And when the gyms closed, our brand loyalists really stepped up to support LIFEAID by shifting their purchases with us, to online.
Approaching March 2020, we had already doubled our retail doors from the prior year and were successfully selling LIFEAID beverages in grocery, drug and convenience stores, independent and chain health clubs, cafes, at sports events, military bases, airports and via e-commerce and even in international markets. We had a diversified, omni-channel model. And we still got nailed with the spring's lockdowns.
Some highlights from this year's highs and lows, follow. And thank you to our focused, talented team in Santa Cruz and around the country, and our supportive distribution and retailer network. We have been fortunate to thrive in many ways in 2020 and it's made us a stronger team and a stronger business and brand entering 2021.
No major layoffs. We're very proud of this, because layoffs were an easy and immediate cost savings when our 10,000 strong gym network and the revenue it generated was shut down. But we know how long it took to build our talented team and were lucky enough to add 19 hires in 2020. And we were determined to find a path through.

Launched our first hemp-infused beverage on e-comm (at the tail end of 2019) and sold 200,000 units in a few days. And thanks to that healthy and very loyal subscriber base, our hemp drink is now one of our top sellers online. Thank you, subscribers! [Some advice: Build a platform, not a product. Example: Even though FitAid represents a tremendous percentage of our business, products like ImmunityAid helped shoulder the Covid downturn to became our next hero SKU. LifeAid hemp-infused has done the same online.]

Donated 2,000 masks to frontline healthcare workers at the start of the pandemic. Admittedly the masks were part of a publicity stunt for the Expo West that never happened in early March. Little did we realize how vital those masks would be in the coming weeks and months, for others fighting Covid.

Brought the LIFEAID brand to Publix stores for the first time. The purchase order was delayed for months thanks to the pandemic, but we made it in and have exceeded expectations.

Launched "LIFEAID Lift" to help support our shuttered gym and health club partners with direct incentives paid to them via our e-commerce programs.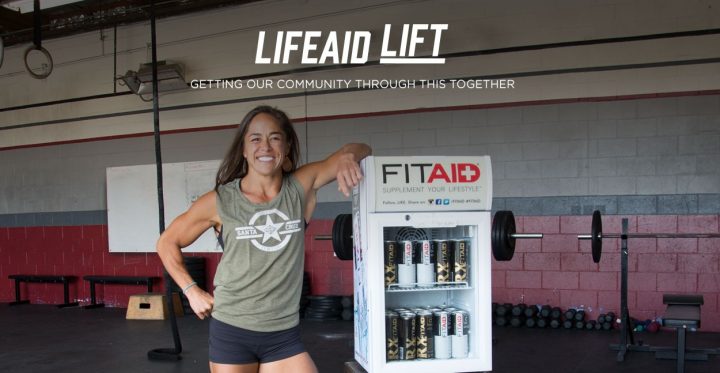 Became recognized as a go-to brand for immunity support. Covid did in three months what marketing would have taken three winter seasons to do: it turned our ImmunityAid drink into one of our top-selling SKUs and made it a viable competitor against other immunity supplements brands. During one 48 hour period we received half a million dollars in orders for ImmunityAid alone. Immunity also became the focus for our LIFEAID GO! product innovation, a new line of powdered drinks in single serve packets that we intended to debut at Expo West and use (drumroll, please) in travel and at the gym. But we wisely launched via e-commerce with a focus the Immunity GO!, and now months later the GO! line is at retail stores including HEB, Central Market, Harmons, Army & Air Force Exchange Service.

Took an important stand against the racial and cultural insensitivity of CrossFit's founder, during an intense moment in the ongoing BLM movement. We withdrew our longtime sponsorship of CrossFit events to make a point, and were pleasantly surprised to be able to return months later and support the brand's new CEO and a new vision for this iconic fitness movement.

Survived the August California wildfires. As many of you know, I lost my home and Orion nearly lost his. But we managed to raise tens of thousands of dollars for the community as a result, and while still grieving for other neighbors and their losses, are excited to rebuild and reinvest in our Santa Cruz community.

Commissioned an important survey about Americans gym goers, and discovered the disturbing stat that one in four Americans never plan to return to the gym since Covid began. It's another challenge for us to meet as we grow LIFEAID in 2021, and we're up for it after all the b.s. of 2020.

Acquired LIFEAID Europe, where we continue to grow the brand in very much the same way we did in the US 10 years ago. We're excited for the potential of the business in Europe once the latest wave of lockdowns eases.

Launched our first large scale athlete marketing program with talent including Brandon Aiyuk, Noah Fant and Derwin James. The irony of course, is that none of us can really enjoy pro-sports the way we want to: rooting from the stands and feeding off the energy of the game. Nevertheless, pro-athletes including these gentlemen continued to inspire in other ways in 2020 and the campaign with its vibrant images was a success, built brand and strengthened sales.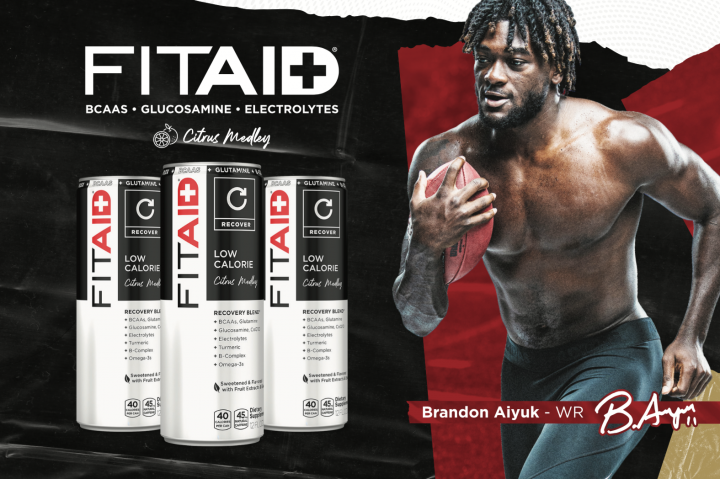 Had our best-ever, seven-figure Black Friday and Cyber Monday, thanks again to the strong foundation of our direct to consumer business and a major consumer shift to shopping for almost everything, online. And while the year isn't quite over, it was gratifying to see much of the business we lost, made up for on e-commerce.
In hindsight, 2020 has been an educational and transformative year because we've been forced to look at everything so differently and so much more decisively than in past years. We've never taken our success for granted, but we all know we don't look at success with the same level of scrutiny we apply during tougher times. Closing out, we hope 2020 brought you more highs than lows and a clearer picture of what your goals are personally and professionally in 2021. Stay strong, and happy new year.