Santa Cruz, CA—Jan. 27, 2020
The Jug Method
Recently launched, just in time to help all of us reach our goal of getting in the best shape of our life in 2020, the new Jug Method is already sweeping the nation! Droves of fitness fanatics from all skill levels are flocking to replace expensive home gym equipment with simple water jugs. 
Founder and creator of the Jug Method, Neal Maddox is an eight-time CrossFit® Games athlete, elite coach & fitness guru who partnered with FITAID to share his revolutionary new fitness program with the masses.
"Whether you're an elite athlete or just trying to get fit, the Jug Method is perfect for you! Ditch those expensive plates and barbells, join the Jug Arms movement today,"

says Maddox with confidence.

Dip 'n' Sip, baby!
The unconventional program encourages members to "Dip 'n' Sip your way to improved strength with the Jug Method," promising to get you lean, mean and green in record time.
There are already dozens of testimonials touting the benefits of Maddox's program: "I'm cancelling all of my gym memberships and sticking to the Jug Method," says one satisfied convert.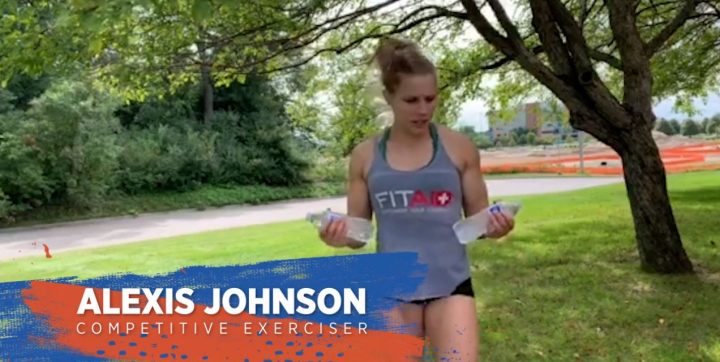 Just Jugs
Convenient and inexpensive, almost any kind of plastic jug (which you can adjust to desired weight by simply adding or removing liquid) can be purchased for less than a couple bucks at most any local retailer and put to use immediately with the Jug Method's powerful, explosive movements.
Maddox is helping millions kick excuses to the curb by making fitness affordable and convenient, accessible from the convenience of your own couch.
Join the Movement
To learn more about the program or experience the power of the Jug Method for yourself, visit JugArms.com today, and let the Jug Method take your fitness to the next level. Show off your jug arms in a Jug Method T-shirt, now available online in vibrant white. And don't forget to fuel your jugs with FITAID, the #1 Post-Workout Recovery Drink in America.