---
According to a recent article on
MindBodyGreen.com
written 
by food director Liz Moody
 ...
The impact of food on inflammation is clear—but actually incorporating those foods into your daily life can be easier said than done. Here are 25 foods that are scientifically proven to help fight inflammation, and how I use them in my daily life:
I choose wild blueberries whenever possible, which have higher levels of antioxidants and are thus more potent inflammation fighters. I keep a stockpile of frozen ones on hand and use them to make blueberry pancakes (my favorite easy recipe is here) and to use in smoothies (they play especially well with almond butter and cacao).
Continually cited by doctors as a top-inflammation fighter, bone broth has become a staple in my cooking. I either make a batch or keep some frozen Bonafide Provisions stocked. I'll keep some in larger containers to use as a soup base or to make grains taste umami-rich and delicious (you can use it wherever a recipe calls for stock), but I'll also freeze some in an ice cube tray, then pop the frozen cubes out and store 'em in the freezer in a large zip-top bag. These smaller servings can be used to deglaze vegetables or to add a quick hit of gut-healing flavor to dishes.
New favorite dessert alert: When you're craving something sweet post-dinner, cut an apple into cubes and saute it a skillet with some ghee, cardamom, cinnamon, a pinch of salt, and a dash of vanilla extract until the apples soften and begin to brown. It's like apple pie filling, but it's ready in seconds and is packed with inflammation-fighting ingredients.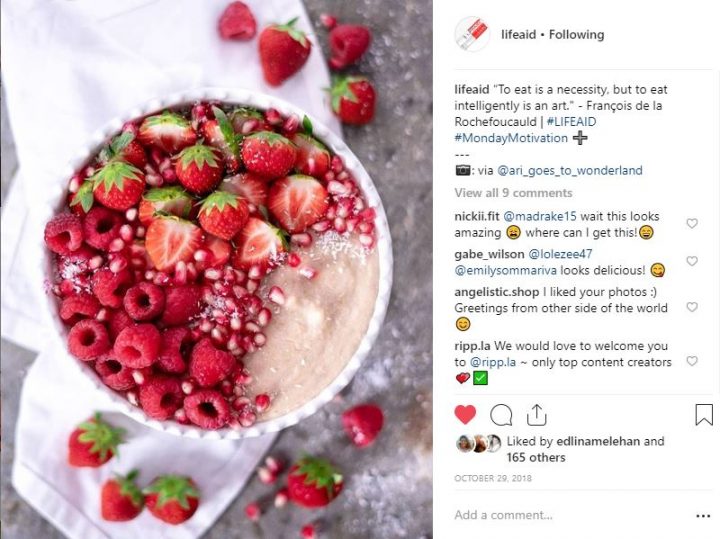 I love using raspberries in smoothies (you can find one of my go-to recipes here), but honestly, the sweet-tart fruits are one of my favorite stand-alone snacks. I like to stuff chocolate chips (I use Santa Barbara Chocolate Company's coconut sugar ones) in their cavity and treat it like a decadent truffle.
Arugula is one of my favorite types of greens. It has a peppery, bold flavor and is widely available. I love it in salads, but I find that, because of its bite, you want to make sure that salad has really strong flavor and textural elements. The perfect way to eat arugula, in my opinion, is in a healthier grilled cheese, with sourdough bread (better for your gut!), pastured cheese, some type of sweet jam or jelly (raspberry chia jam works great), a generous layer of arugula, and a crack of fresh ground pepper and a sprinkle of sea salt. I heat it all up in ghee until it's crispy on the outside and the cheese is perfectly melted and then eat the best damn weeknight dinner around.
I'm not one to play favorites, but let's face it, pistachios are the best nut. With a vibrant green color and a meaty, hearty texture, they add oomph to salads, make a delectably decadent nut milk, and make the best nut butter I've ever had. Just throw some shelled, raw pistachios in a food processor with cardamom, a bit of avocado oil, and some honey—I use the results on toast (ideally with some fresh crushed pistachios on top for crunch), thinned with a bit of water and drizzled on fruit for dessert, and in the world's best PB&J (that's pistachiobutter and jelly, and it's far superior to its basic peanut butter counterpart).
I don't actually love using spinach in salads—it's flat surfaces don't give the body, fluff, and heft that's ideal, and you end up with a clumpy, dressing-slicked pile at the bottom of the bowl. They are, however, the perfect greens for smoothies—you can add a ton without tasting it at all. So do it—add a ton! The main mistake I see people making with green smoothies is using a lackluster quantity of greens, so really heap 'em in there. Here's an easy formula, plus my current favorite go-to to get you started.
I have a recipe in my upcoming cookbook for what I consider the world's most delicious two-minute salad, which eschews dressing for a mix of lemon juice and zest, garlic, and olive oil. Garlic has such a potent flavor and can be used to elevate everything from greens to stir-fries. The big change I make when cooking with it? Chop it when you first start cooking—like, before you do anything else—to let the healing properties activate (they need about 20 minutes). Then add it toward the end of whatever you're making, giving enough time to mellow its bite but keep all of its therapeutic powers intact.
There are two ways to use turmeric: embracing its earthy, slightly bitter flavor, or hiding it. I do both: I'll often wind down from the day with a turmeric latte or make a turmeric sauce to top vegetables and salads. I'll also just sprinkle a bit into everything I eat, from smoothies to stir-fries. (Always remember to consume it with black pepper and fat for maximum bio-availability.)
LIFEAID Daily Blend also contains turmeric to help reduce inflammation from everyday stress. Simply crack open an ice-cold can to get your daily dose of turmeric!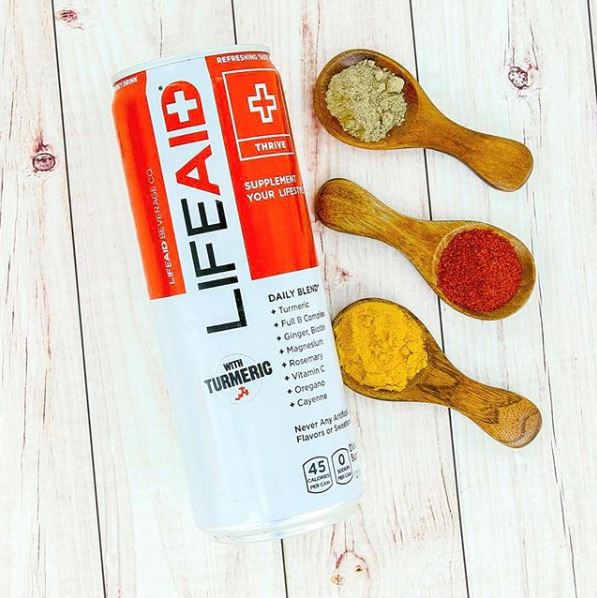 Lycopene, the anti-inflammatory compound in tomatoes, actually increases when the fruit is cooked, so, while I can often be found popping sun golds in the summer, I rely on canned tomato paste as my main form of the inflammation-fighting ingredient. The paste is inexpensive (usually around $2 a can) and adds mega-umami depth to any tomato-based dish. I mix it with dried spices and a bit of water to create a quick and easy pizza sauce, or mix it with bone broth as a perfect tomato sauce for pasta.
Ah, cacao, how do I love thee. Cacao is what we wellness folk eat when we want to have our cake and literally eat it too. Simply chocolate in its purest form, it makes everything you use it in taste like dessert. I keep two kinds of cacao (usually from Navitas Organics, which I've found to taste the cleanest) on hand: Powdered, which I use in smoothies, brownies, and to add depth to tomato-based dishes (you just need a pinch!); and nibs, which are the perfect crunchy topping for desserts, a surprising salad mix-in, and the perfect sub for chocolate chips in any cookie dough dishes.
The widespread availability of pre-shredded Brussels sprouts has, without exaggeration, changed my midweek life. Pan-fried with some avocado oil in a skillet until brown and crispy (which happens in minutes, because of the increased surface area), they can quickly turn into tacos, a stir-fry, a warm salad, or a delicious side. I flavor 'em with whatever spices I'm feeling that day: Herbes d'Provence if I'm feeling French, curry if I'm going for an Indian vibe, harissa if I want more of a North Africa feel.
I love fresh ginger, although honestly, I'm often pretty lazy and will just settle for ground, which has a much less piquant, spicy flavor. I'll use either in stir-fries or to make a soothing tea (a go-to if my stomach is at all upset).
I have a seafood aversion, so I rely on grass-fed meat to get my proper omega balance. I always have ground beef (I get mine shipped frozen from Thrive Market or ButcherBox) ready to make tacos or Bolognese, although I always try to flip the ratio of veggies so they outnumber the animal protein (my Way More Veggies Bolognese was the runaway hit among recipe testers for my new cookbook).
Caffeine stokes my anxiety, so I rely on tea as a way to distract me from snacking throughout the day. Rooibos is my go-to—I sip it plain or with a bit of almond milk foamed in.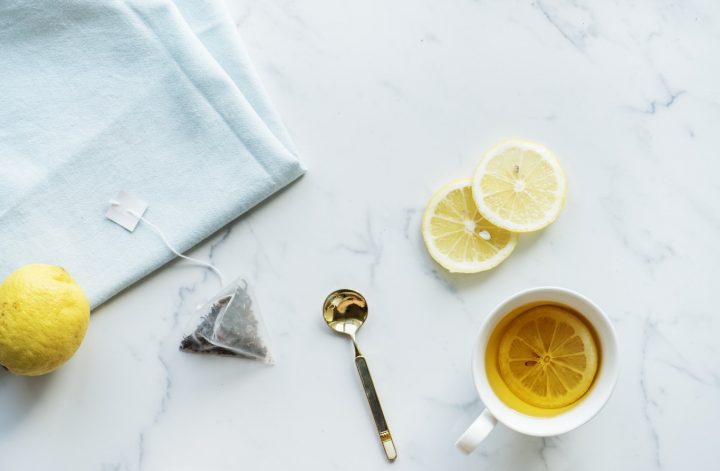 Contrary to popular belief in the wellness world, you can actually cook with high-quality olive oils, and they have some of the best anti-inflammatory properties of any cooking oils. It does have a less neutral flavor than avocado oil (another go-to), but I love using it as a base for salad dressing and to pan-fry eggs, a trick I learned in Spain that leads to some of the best scrambles around. It also captures and diffuses flavor—one of the reasons it's so revered in Italian cooking, where they start many meals by warming aromatics in the oil—which I take advantage of by making a quick flavor-rich popcorn topper with garlic and whatever fresh herbs or dried spices I have around. I like Lucini and California Olive Ranch, both of which are widely available and reasonably priced.
Eggs are one of the healthiest foods around—if you choose pastured eggs from hens that have been eating bugs and grasses. Vital Farms makes some of the most widely available ones (the bright-orange yolks are glorious), and I'll also pick some up at my local farmers market if I find myself there on Saturday morning. My go-to way to eat eggs is as a breakfast-for-dinner situation, which is the easiest, laziest way to get food on the table after a long day. I'll do a quick soft scramble, top it with any leftover sauces I have in the fridge (pesto is my fave), and serve the whole thing on top of sourdough toast. Heaven.
If you're not on board the collagen train by now, you're missing out. I mix Vital Proteins into my smoothies on most days, and my skin, hair, and nails have never looked better (my nails actually grow annoyingly fast now).
Warning: Dandelion is super bitter. I mitigate this by stir-frying it in some avocado oil or ghee with chili flakes and garlic (chopped at least 20 minutes ahead of time, per above!). The result is a savory, spicy, piquant side that'll be your new addiction.
I became addicted to rose water and orange blossom water when I was traveling in the Middle East and have since used them to upgrade much of my cooking, especially in the dessert realm. Available online, in the international section of grocery stores, and at many liquor shops, rose water serves as the perfect base for rose lattes, one of my favorite anti-anxiety drinks. I also love it splashed on a bowl of fresh berries with a bit of vanilla for the perfect feels-fancy-but-takes-seconds dessert.
I don't actually love the flavor or texture of traditional culinary mushrooms, but I've long wanted to take advantage of their myriad health benefits. When Four Sigmatic and Om came along with their medicinal mushroom blends, I gingerly dipped a toe in before diving into the deep end. I swear by Om's immunity blend when I get sick (I just mix it into smoothies), and Four Sigmatic's reishi hot chocolate is my go-to de-stressing drink.
I'm obsessed with herbs—I use them not only in savory cooking but in smoothies (lemon zest and fresh thyme make an amazing smoothie, as do strawberry and basil) and crisps, with the herb acting the perfect counterpoint to the sweet fruit.
Chia is one of the most used foods in my kitchen, due to its ability to act as a high-protein thickener in any number of recipes. I'll use it to add bulk, protein, and healthy fat to smoothies, and, when I'm feeling a bit backed up, I'll make chia pudding (right now, I'm all about that pumpkin pie flavor), which Terry Wahls, M.D., cites as one of her go-to constipation recipes.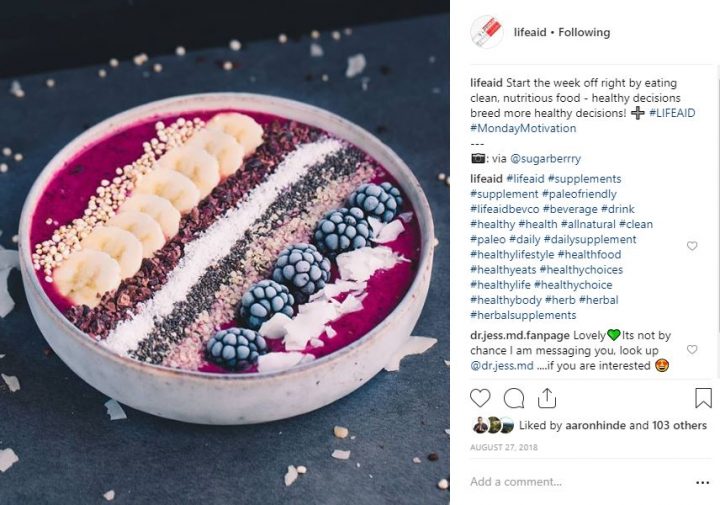 The new darling of the grain-free world, cauliflower has been turned into everything from dinner rolls to pizza crust, with varying degrees of success. My favorite is cauliflower rice, which I buy pre-made or quickly pulse in a food processor, and Trader Joe's Cauliflower Gnocchi, which lives up to its cult-favorite status with a delightfully chewy but fluffy texture. Mixed with some tomato paste and bone broth or a bit of canned pumpkin, pan-fried sage, and ghee, it's a perfect 10-minute dinner.
While I think starting every day with lemon water is slightly overrated (not to mention bad for tooth enamel!), lemon is a key ingredient for culinary and anti-inflammatory success. Often, when dishes feel like they're missing a sparkle or pop, they're missing acid, and lemon is one of my go-tos. I use it to finish soups, salad dressings, stir-fries, fruit crisps, and more.
---
Note: All original content and photography is the property of Liz Moody and MindBodyGreen.com. LIFEAID Beverage Co. does not sponsor or endorse any specific products or sources referenced in Liz Moody's article, nor is Liz Moody associated with LIFEAID its products. We just happen to love what she does, and are happy to share it with you here!
Source:
Click
here
to read the original article on MindBodyGreen.com by
Liz Moody
.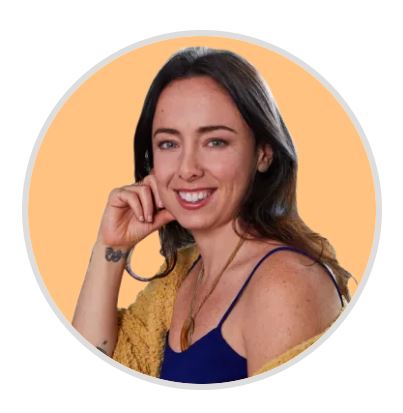 Liz Moody
 is the food director at mindbodygreen. She's contributed to 
Glamour, Women's Health, Food & Wine
, goop, and many other publications and is the woman behind the healthy food blog 
lizmoody.com
 and Instagram account 
@lizmoody
. She's the author of two healthy cookbooks: 
Healthier Together: Recipes for Two—Nourish Your Body, Nourish Your Relationships
comes out in April 2019, and her 
Glow Pops: Super-Easy Superfood Recipes to Help You Look and Feel Your Best
was released in April 2017. She's a known green smoothie pusher and will rarely turn down a fresh-baked chocolate chip cookie.
> > > Live well.