Exercise Together!
Daily movement can be a vital part of our daily routine. For some, it's about remaining grounded and focused through following a program and spending time with yourself. For others, it can be about reaching fitness goals and maintaining a healthy lifestyle.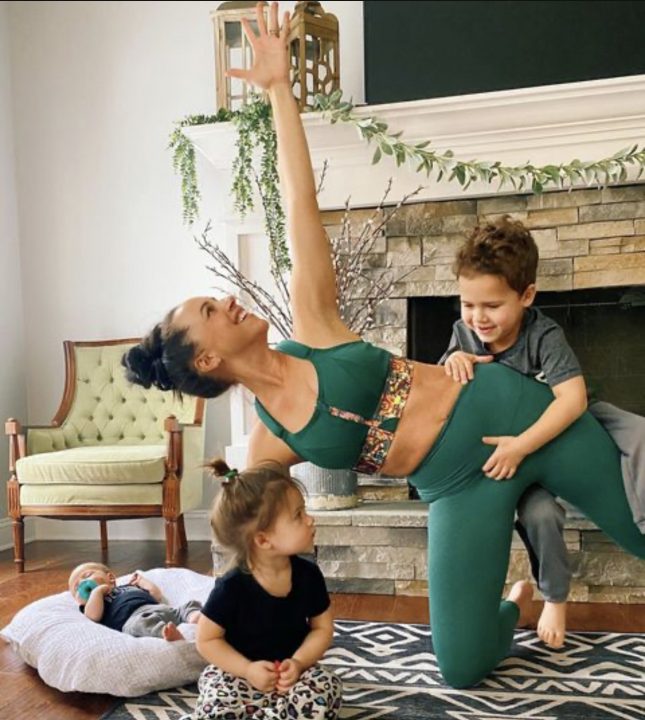 Being a mom can sometimes feel like you have to put your own desires on the shelf for the day as you tend to your littles. However, we can get back to our favorite sports while also spending time with our family! Not only should we claim that time again but it's also giving us an opportunity to show our kids how important it is to continue to invest time in yourself not only as a mother but also as a person. Check out these tips below to help get in some family movement!
---
1.) Toddler Yoga Stretches/Salutations
This one could be especially fun for toddlers and younger kids. Not only do you get in some good movement and stretches but your little can start to become more in tune with their own body and how it moves. Starting yoga at a young age can also help kids learn how to deal with stress and could help to improve creativity. They can start by mimicking your movements and eventually you can also incorporate partner positions in your yoga session to make them feel that they're an integral part of the routine. There are plenty of
YouTube
videos that cover yoga for younger children and can help to get your toddler in the mindset prior to starting your practice together. Give this one a go the next time you roll out your yoga mat!
2.) Hiking With Teens
The next time you lace up your boots to go on a nice long hike, take your teen along for the ride! They may protest at first but once you get out into nature, you can't help but to be more present. Starting off with a shorter hike may help them to feel more confident as they'll know that they can handle the hike. Slowly start to amp up the mileage the more you go out. Parenting a teen may mean dealing with lots and lots of emotions, stress and unknown territory. Time together on the trail can lead to plenty of opportunities for organic and enlightening conversations. Hiking can help mitigate stress for you and your teen as well as assisting in sleep which has benefits for you both. Not only do you get in your daily movement but you also get some quality time with your teen.
3.) Running with Young Kids
If you're a running fanatic, this can be your time to really unplug and spend time with yourself. While your kids might not be able to keep up with your 10k time, taking them out for a one mile run or even training with them to hit up a local 5k can mean lots of time together while also getting in your mileage goals. This will give them a chance to spend time with you as well as hone a skill they might begin to love! Getting kids involved in a hobby that means a lot to you can show them what it
means to stay consistent to reach their goals. Having your kids be part of your fitness journey can be so rewarding because not only do they get to learn how to move their body and find a sport or hobby that they grow to love but they also get to watch you prioritize yourself. Investing time in yourself and your sport, whether it's CrossFit, yoga, marathon running or just picking up some weights here and there, show yourself and others that investing in yourself is an important and necessary endeavor. Just because we're moms doesn't mean we have to give up every moment of our time to others.
Giving back to yourself not only makes us feel good but it also helps us to be our best selves. So the next time you want to get in some movement but your littles are running circles around you, grab them up and try to incorporate them into your practice. If not to just wear them out before nap time! Invest some time in yourself today, momma.
Cover photo courtesy
of
@
holliemooandmummytoo
Other photo courtesy of  @randilynngreene
---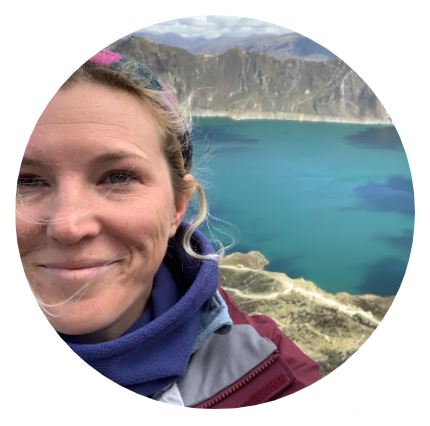 About the Author:
Georgia native
Tiffany Ammerman
is the thru-hiker and CrossFitter behind the travel blog
The Goodish Traveler
. She spends the majority of her time traveling, eating sushi and searching for hiking trails. When she's not blogging, Ammerman can be found training at CrossFit LaGrange and teaching art to kids.